The date for the 2018 Burnley 10K has been confirmed as Sunday 15th July. You can guarantee your place and take advantage of one of our subsidised FREE places!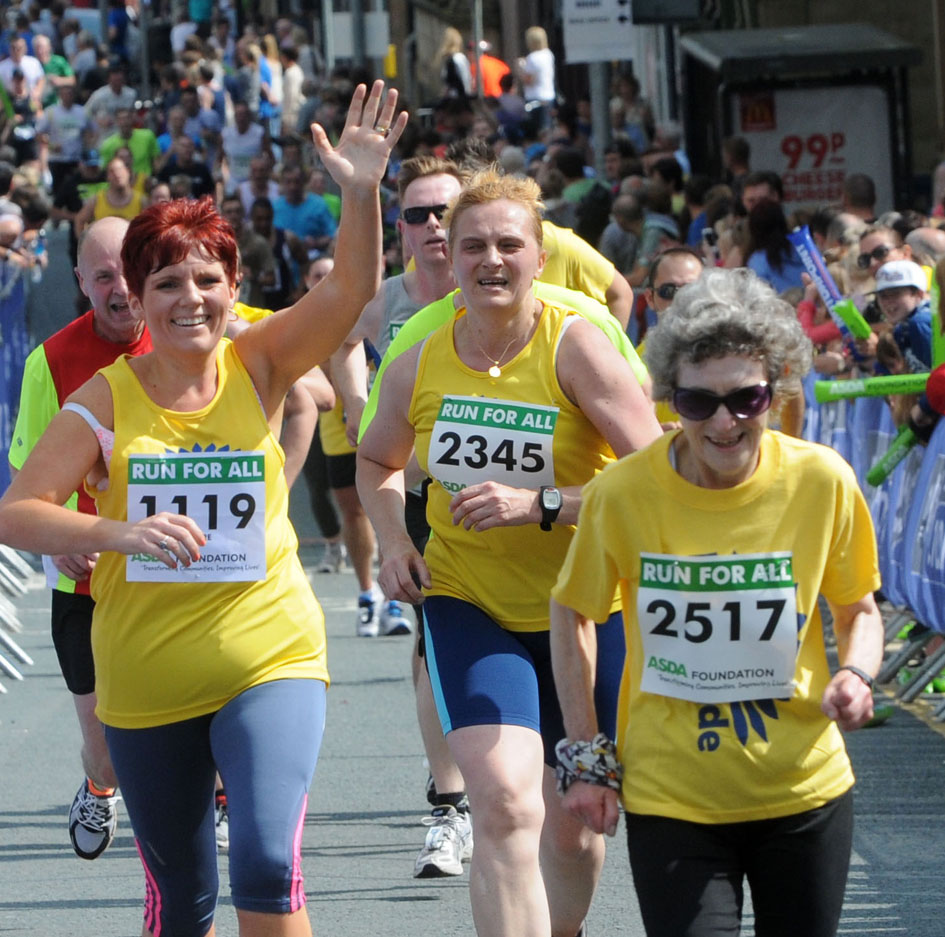 We don't set a minimum sponsorship amount but as we subsidise the places we ask you to raise as much as you can to fund our care to local people in the Burnley and Pendle area.
PLEASE NOTE: WE NEED FULL DETAILS, INCLUDING OWN HOME ADDRESS, TELEPHONE NUMBER ETC FOR EACH PARTICIPANT. REGISTERING A GROUP OF PEOPLE AT ONE ADDRESS WILL DELAY YOUR REGISTRATION.
PLEASE DON'T TAKE ONE OF OUR FREE PLACES IF YOU DON'T THINK YOU WILL BE ABLE TO RAISE SPONSORSHIP AS YOUR PARTICIPATION WILL BE AT A COST TO PENDLESIDE HOSPICE. IF YOU WANT TO TAKE PART WITHOUT RAISING SPONSORSHIP PLEASE REGISTER ON THE RUN FOR ALL WEBSITE BY CLICKING HERE (PLEASE NOTE THAT THERE IS A COST INVOLVED WITH REGISTERING ON THE RUN FOR ALL WEBSITE)