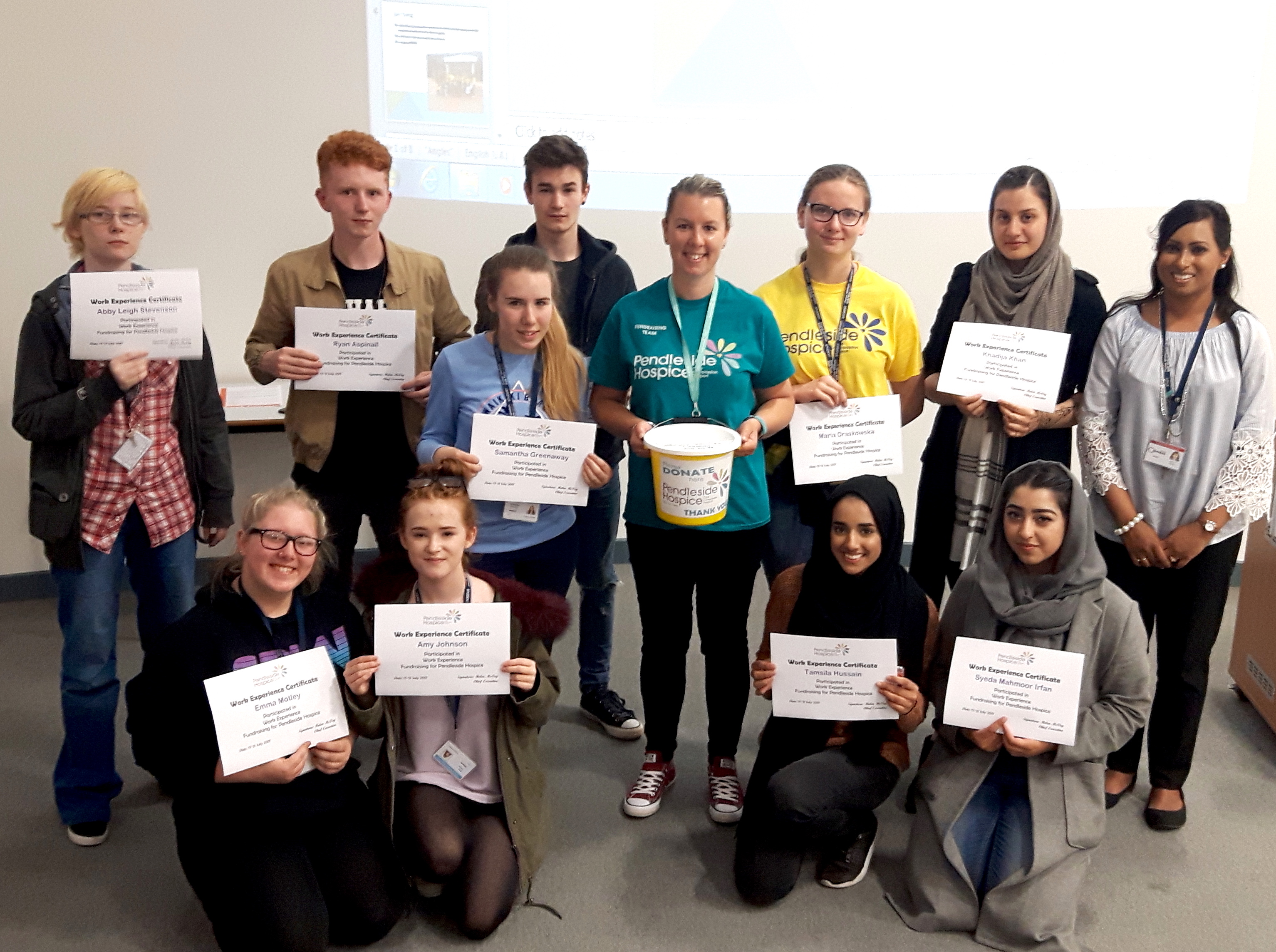 Instead of taking part in a traditional work experience placement, the students took part in a workshop styled on 'The Apprentice', to help develop their work skills and deliver a fundraising initiative.
The students were then divided into two groups and were tasked with planning a fundraising project for the week, with support from Vikki Bassek, a fundraiser at Pendleside.
Events the students came up with included a sponsored car wash, a bucket collection at Charter Walk shopping centre and a movie night where they showed two films and sold popcorn, which raised £170, with all proceeds going to the hospice.
Following the week, the students presented their work to the fundraising team at Pendleside Hospice and were awarded certificates from the hospice for their achievements.
The pupils now plan to continue their fundraising drive for the hospice when they return in September by holding a sponsored body waxing event and a cake sale.
Helen McVey, chief executive of Reedley based Pendleside Hospice also an enterprise adviser for Thomas Whitham said: "We were contacted by Thomas Whitham Sixth Form to assist with a mini project to run after they became aware that some of their students had been unable to secure work experience placements.
"We were delighted to be able to help out with the project. The students worked particularly hard during the week and besides gaining valuable project management, team work and communication skills they helped raise a fantastic £170 to support the work of the hospice.
"The feedback we had from students was excellent, they said they all had a great time taking part and we hope that it gave them a good insight into the challenges faced by our fundraising team. Currently the hospice costs almost £4 million per year to run with over £3 million coming from local fundraising efforts."
Mrs Amina Begum, Teacher of ICT & Computer Science at Thomas Whitham said: "The students had a great week working together on the fundraising project, we would like to thank Pendleside for their support."