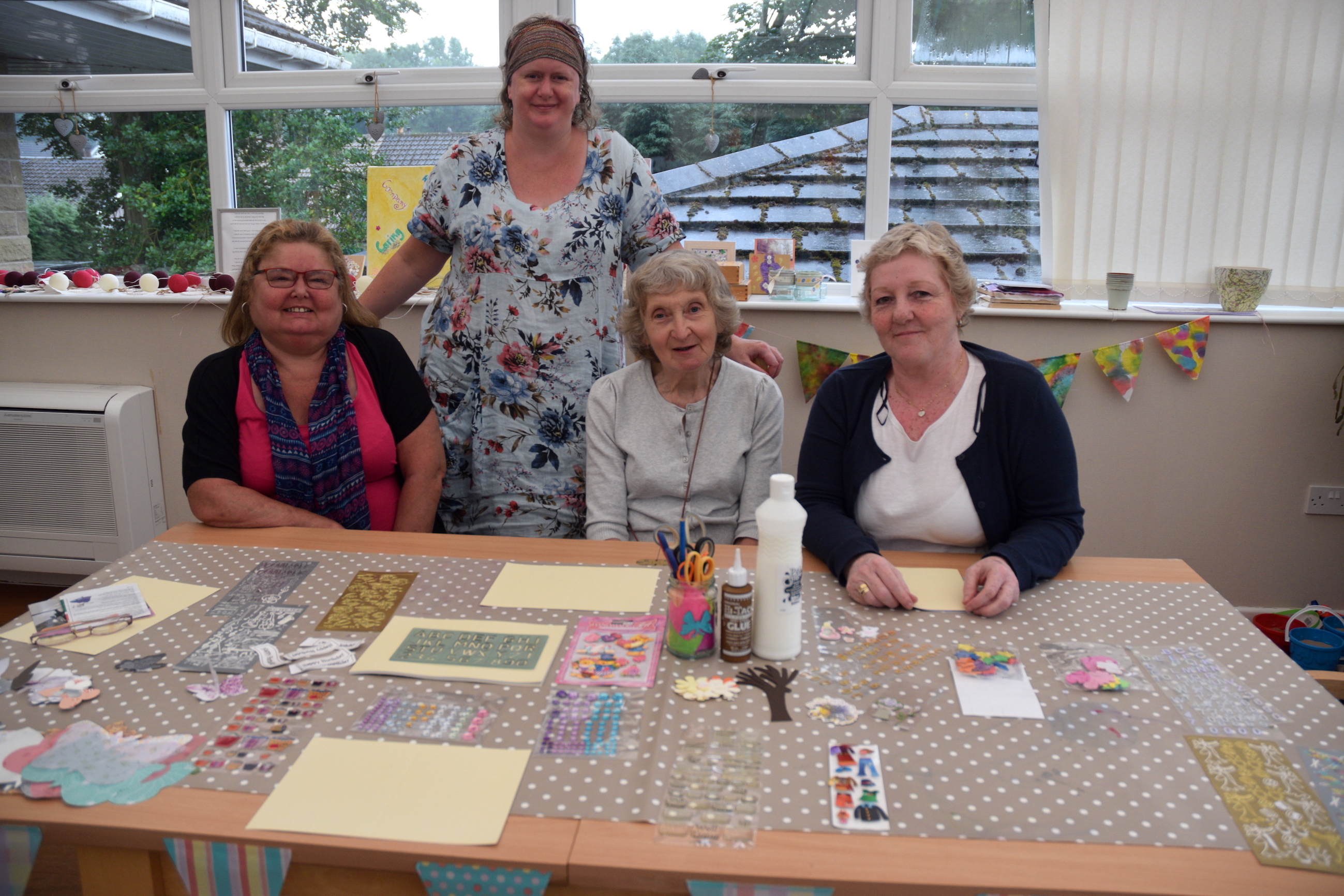 Emma Garrett has been attending the Reedley based hospice for the past seven months as a day service patient after being diagnosed with a brain tumour.
The 42-year-old from Barnoldswick who was working as a community nurse in Bingley prior to her diagnosis wanted to give something back to the hospice for the 'fantastic care' she received by volunteering to help on the unit.
She now helps out at arts and craft sessions and is hoping to start volunteering at one of the hospice shops.
Mother-of-one Emma was diagnosed with a brain tumour in February 2016. The pressure from the tumour caused her to have a stroke which has resulted in mobility problems and the loss of her peripheral vision which has left her unable to work.
She said: "I started coming to Pendleside after one of the nurses I used to work with told me about services I could access. I've been coming to the hospice now for about seven months, taking part in day service activities including arts and craft sessions.
"The sessions have been fantastic, they've really helped to build up my confidence and to get me out of the house. I decided that I wanted to give something back for the care they have given me and help me get back into a work mode."
Julia O'Neill Day Services Manager at Pendleside Hospice said: "I saw how kind and caring Emma was to other patients, always helping other people and thought that she may enjoy volunteering. Once a nurse always a nurse!
Emma says she also wants to raise awareness of the care given by hospices following the launch of Hospice UK's new campaign called Open Up Hospice Care.
The campaign aims to raise awareness among the public about the fact that hospice care is available to everyone, regardless of who they are.
Currently it is recognised that one in four people who require Hospice care and their families are not getting the support they need and by supporting a local Hospice it can help provide care to those who need this support.
Emma added: "I want to try and debunk the myths around hospice care. Many people think Pendleside is just for people with cancer; but it is open to people with any life threatening illness or who are are terminally ill.
"Also people aren't aware of the range of services on offer, such as counselling, relaxation therapies, dementia services and other activities like tai chi and arts and crafts."