Families and friends paid tribute to loved ones as part of an event to mark 35 years of Pendleside Hospice.
Hundreds of personalised, glowing floating lanterns were released in Thompson Park, Burnley during our first ever Memories On The Lake event on Saturday, 20th May 2023.
More than 1,000 people attended, not only to pay tribute to their lost loved ones, but also to help mark our special 35th anniversary. It was a huge success - so much so - that we have already got the date in the diary for next year's Memories On The Lake event, being Saturday, 18th May 2024.
Two hundred supporters made their way from our Hospice grounds to the park, in a 5km sponsored memory walk along the canal towpath on what was a perfect sunny evening.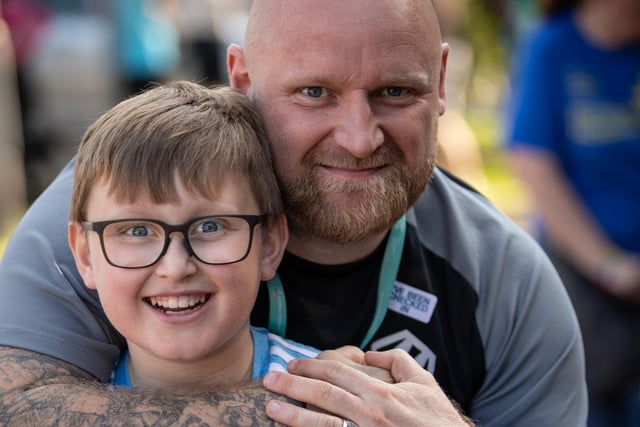 People added messages dedicated to loved ones to their lanterns before setting set them afloat on the water and a special remembrance service took place as dusk settled over the park as the 600 lanterns floated across the water.
The event, sponsored by our long-term supporters and funeral directors Alderson and Horan, included performances from Pendle Community Choir, Trawden String Quartet, Valley Aloud Community Choir and bagpiper, Steve Sumner.
Loved ones' pictures were also displayed on a large screen at the side of the lake during the service.
There was also a special memory video compiled by the family of Rachel Husband, who died in 2009 after battling a brain tumour. Her relatives and friends have continued to support the Hospice, where she was cared for, ever since.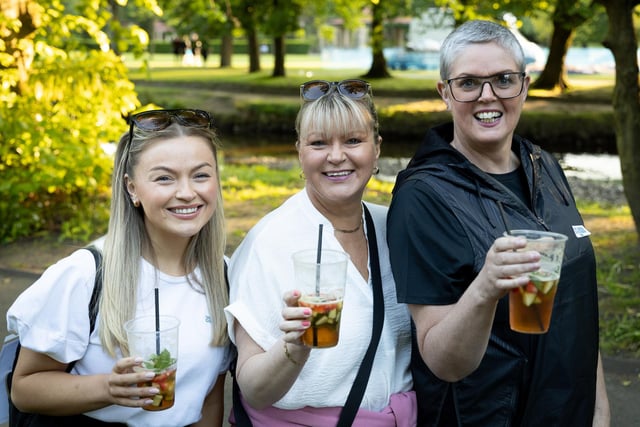 Sarah Holdsworth, one of our fundraisers, in charge of the event, said: "Our first ever Memories On The Lake was extremely emotional and touching as we saw hundreds of people come together to remember loved ones.
"The weather was on our side and the park was busy, which meant a lot of people found us by chance and decided to light a lantern, which was lovely.
"The highlight for me was at one point when the bagpiper was playing and the lanterns came into view from across the lake and looked as though they were moving with the music. It was a really moving evening and we hope to do it again next year."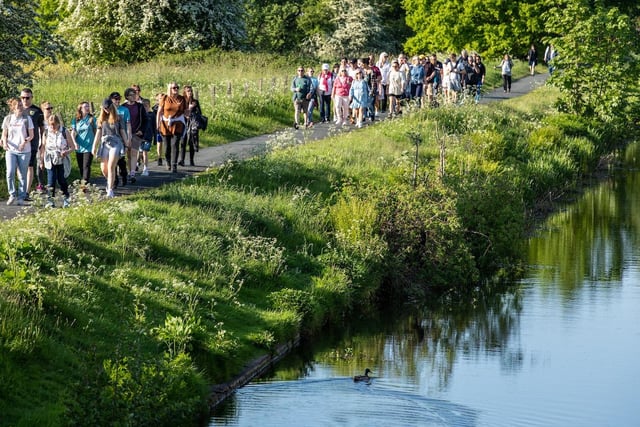 Our Chief Executive Helen McVey said: "We'd like to say a huge thank you to all those who came out to support our fantastic dedication event.
"It was incredibly poignant to see people remembering their loved ones and to read all the messages on the lanterns. There was a real sense of togetherness and serenity. I was also delighted to see so many people join us on our sponsored memory walk."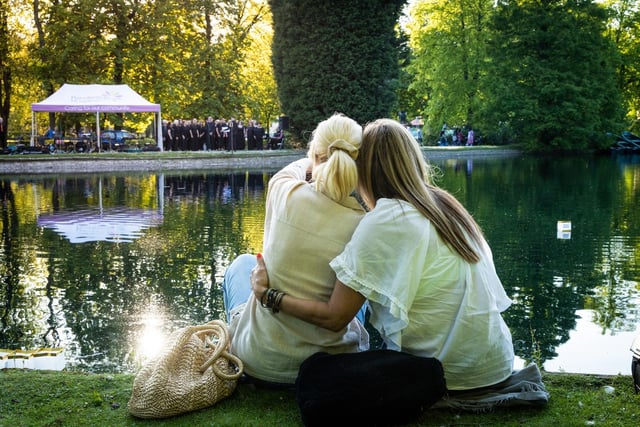 A team of Burnley Leisure staff and volunteers of Pendleside also supported the event, ensuring the lanterns were collected from the lake afterwards, to prevent any harm to the environment or wildlife.
If you would like to be notified of when registration will open for 2024, please email Sarah at [email protected].