On a day of romance and love, spare a thought for that piece of furniture that has given you so much good service and pleasure.
And when the day comes that you, or circumstances, decide there must be a parting of the ways, then look no further than donating the pre-loved item to Pendleside Hospice's furniture store and allow it to move to another devoted home.
The furniture store opened in Trafalgar Street, Burnley, almost two years ago and has seen bargains galore arrive and then leave through its doors, earning much needed income for Pendleside.
And it also displays its wares on the new Pendleside Hospice Shops Facebook page.
Pendleside's retail manager Catherine Argyle, who oversees the hospice's ten shops across Burnley and Pendle as well as the furniture store, said: "Everything we sell has been donated and all of it is really good quality. The most popular large items are suites and sofas but everything sells well, especially walk out items like bric-a-brac.
"Our hope is that old furniture is given a new love. Often people buy items to up-cycle making them shabby chic. Furniture can be dropped off at the store or we do have a pick-up and delivery service when needed.
"Donors are also able to Gift Aid their donations so we can receive another 25% of the sale price from a government tax initiative, all of which contributes to patient care."
All electrical items received are Portable Appliance Tested (PAT) and function tested.
Manager David Calleja leads a team of volunteers manning the store, which is open from 10am to 4pm Monday through to Saturday.
David said: "We get every kind of furniture imaginable. Recently we were given a slate bed small snooker table in fantastic condition. Also not too long ago, we received an 8ft tall teddy bear dressed in a police uniform – that sold very quickly for a good price.
"It's also nice to know that when furniture leaves the store, it will be treasured by its new owner and I'm also pleased to know that the money it's raised helps the Hospice to provide care to the people who need our support."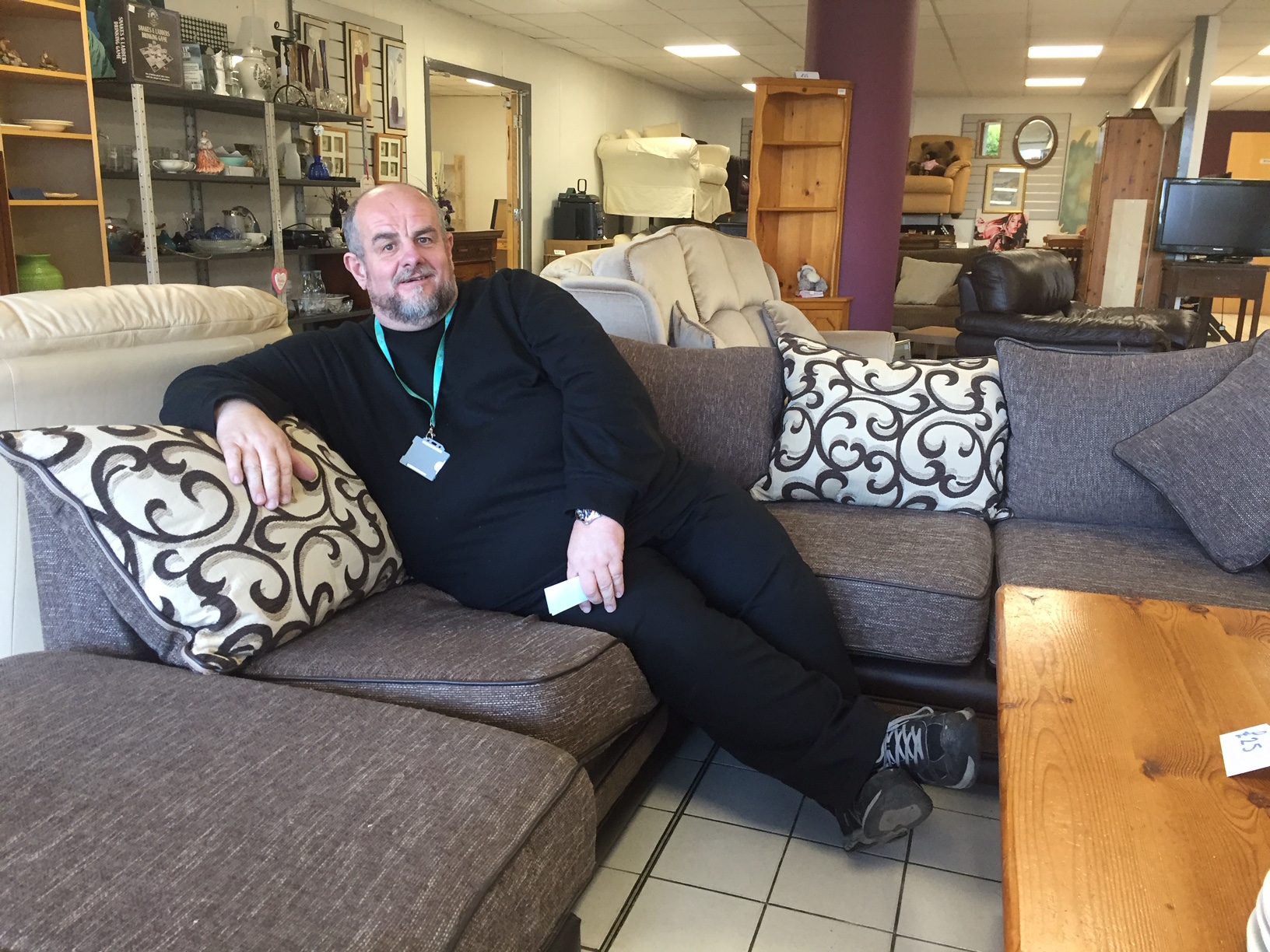 The store is across the road from McDonald's and down the slip way behind the row of shops next to Trafalgar Street petrol station and is sign-posted from the main road.
The furniture store, which has good access and parking, can also be used as a drop-off point for any clothes, accessories, books and toys being donated to the Hospice's other shops.