Quiz Sheets
Throughout the year we sell various quiz sheets priced at just £1 each.
Check out our online shop page for the latest quiz and order online or call in at any of our eight Hospice Shops or Hospice reception.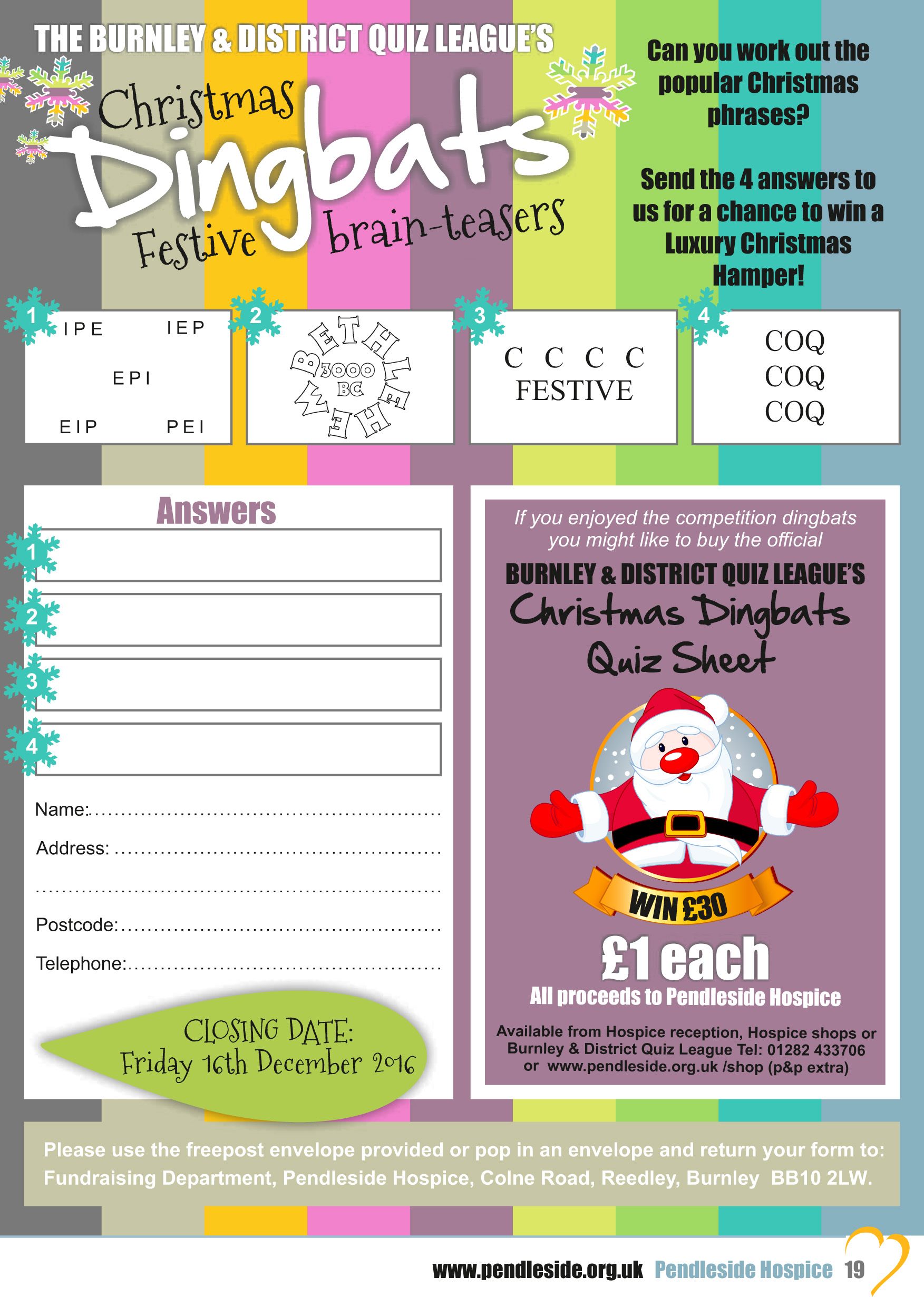 Here is a free Christmas Dingbats Quiz for you to have a go at.
You can send your 4 answers by email to Christina.­cope@­pendleside.­org.­uk to be entered into the draw or send a note in the post to us if you prefer.
Call Fundraising on 01282 440120 for more information.