Corporate Challenge

Calling all local companies to join in our Corporate Challenge

Starting June 1st they have four months to turn a £50 starter fund into as much as they can. In the past two years companies have come up with some fantastic fundraising ideas from sky dives to bake-offs and from family fun days to all you can eat competitions.
Christina Cope said: "We are delighted to have so many businesses sign up to our third Corporate Challenge. We hoped to get 30 businesses on-board, so to have 35 signed up already is just incredible and we would welcome more to come on board for our special 30th Anniversary year"
Last year's Corporate Challenge raised an amazing £97,016; As well as raising pounds, teams can earn extra money by us soft crediting them - by getting involved in volunteering at the hospice, by taking part in our big events such as Colour Dash and by donating goods for our shops.
Christina said: "We wanted Corporate Challenge to evolve and to offer more opportunities for participants to get involved in other ways. It is tremendous fun and a really rewarding way of helping the hospice – some previous participants say it's the best team building they have ever done, and it's certainly good for companies with loads of energy and ideas."
As in previous years, each £50 starter fund has been donated by a generous sponsor, so that every penny raised will go direct to patient care.
Sign up for Corporate Challenge 2018 by clicking
here
Fill in the application form and return to: fundraising@pendleside.org.uk
Our Corporate Challengers are:
Batch Brew
BCW Manufacturing
BNI Kudos
Business First
Chess
Colne Tyre Centre
D P Structures
DHL Aerospace
DRN Solicitors
Engie
Farmhouse Biscuits
Freewebstore
Ginger Recruitment
Handelsbanken
Hays
Julie Stirpe Associates (Psycot­he­rapists)
LED Electrical Ltd
Lomeshaye Day Nursery
Morrisons Manufacturing
Natwest
Pendle Engineering
Petty
Physiofusion
Pipeline Induction
PM+M
R52 (Root fifty two)
Rotherwood
Seriun
Slimming World
Southerns Solicitors
T2Ltd
Tailormade Sourcing Ltd
TCS Claims
Tesco
The Furniture Company (GB) Ltd
TRW

Centre Manager, Debbie Hernon, commented: "Charter Walk Shopping Centre is thrilled to be supporting Pendleside Hospice's as their Corporate Challenge headline sponsor. We hope to raise awareness for such a commendable cause."
Charter Walk Shopping Centre is located in the heart of Burnley amid bustling transport links as well as 760 parking spaces across two separate car parks. With a vast selection of over 80 high street and independent stores, including: Boots, Pandora, Next, River Island, Thorntons and a brand new Primark due to open in May 2018.
"As the Corporate Challenge's proud headline sponsor, please contact Olivia@shoppertainmentmanagement.co.uk with details of your fundraising activities so we can support them on social media, through press releases or providing a venue for you activity in the mall."
Here is some information from last year's Corporate Challenge
Our final Corporate Challenge Leader Board for 2017 was published on Friday 20th October with a fantastic total figure raised of £97,016.66!
The total raised was announced at our Awards Event held at Burnley Mechanics on Thursday 19th October. More than 170 people joined us to celebrate the success of Corporate Challenge and saw ACDC crowned Overall Champions and Burnley and Pendle Slimming World won the trophy for most raised with the fantastic amount of £26,311.18. The winners in the other categories are listed below.
A big thank you to Charter Walk Shopping Centre, who sponsor Corporate Challenge.
Click here to see Final Leader Board
2017 Corporate Challenge Award Winners
The Rising Star Award, Matt Smith from Veka
​Innovation Award, Pendle Engineering
Best Event Award, Colne Tyre Centre
#PendlesideCorp Award, West Craven Insurance Services
Best Female Performer Award, Janet Barnes from Burnley and Pendle Slimming World
Judges Special Award for Exceptional Fundraising Efforts, Kaila Kirwan
Best Male Performance Award, Neil Welsh from PM+M
Fundraiser of the Year Award, Ellie Stockwell from Handelsbanken
Team Spirit Award, acdc
Best Newcomer Award, Veka
Most Raised Overall Award, Burnley and Pendle Slimming World
Corporate Challenge Champion Award, acdc
If you would like to get your organisation involved in Corporate Challenge 2018 fill in the details on the pdf (click here), telephone the fundraising department on 01282 440120 or email fundraising@pendleside.org.uk

Photos credit: Andy Ford
Overall Corporate Challenge Champions ACDC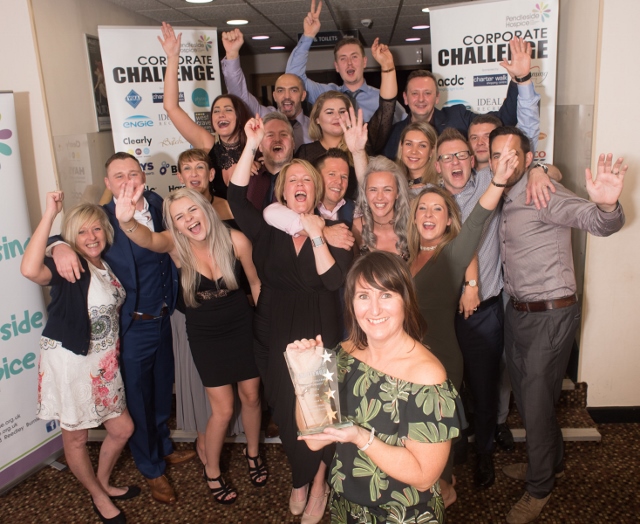 Winners of Most Raised - Burnley & Pendle Slimming World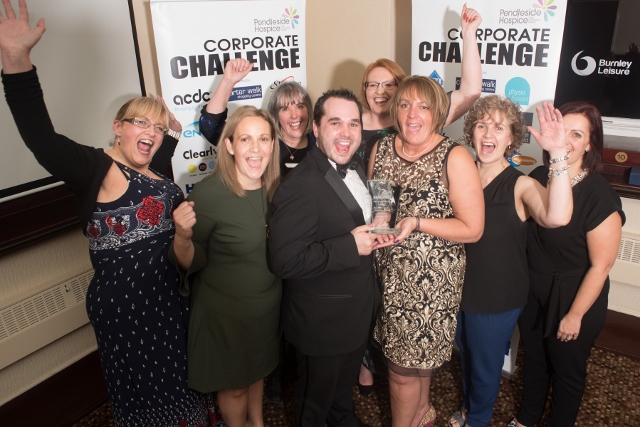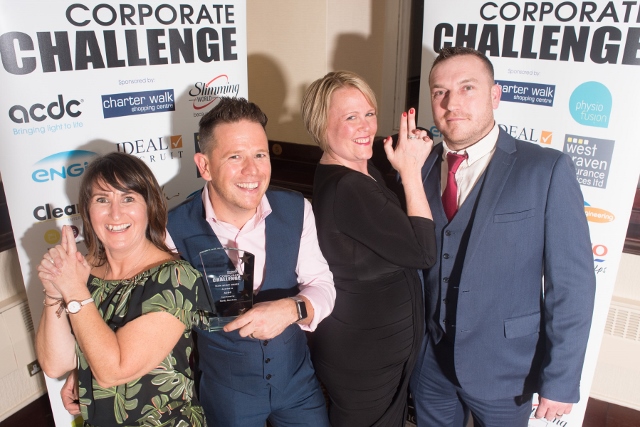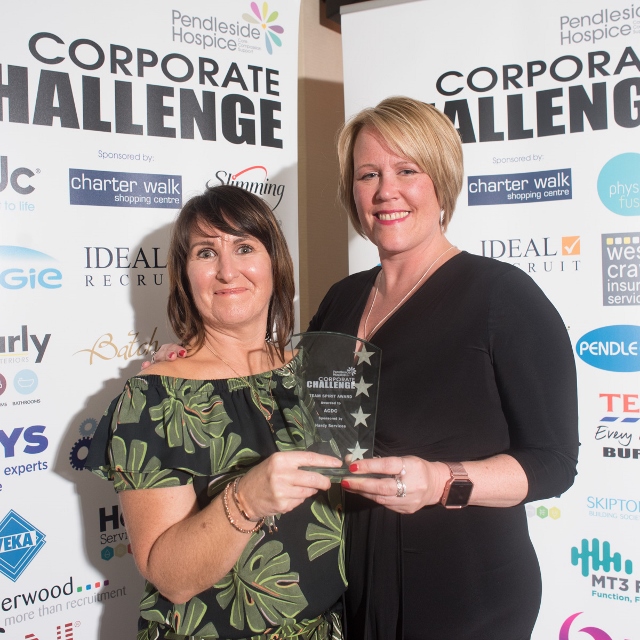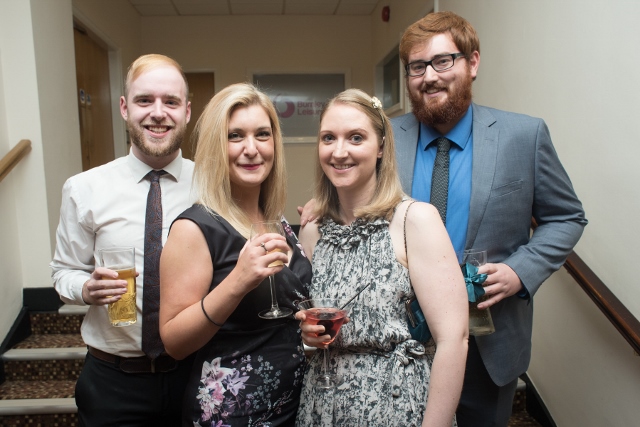 Team Spirit Award Winners - ACDC Lisa and Angela from ACDC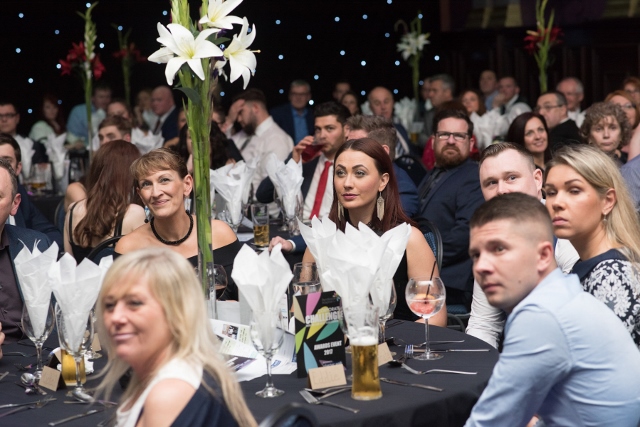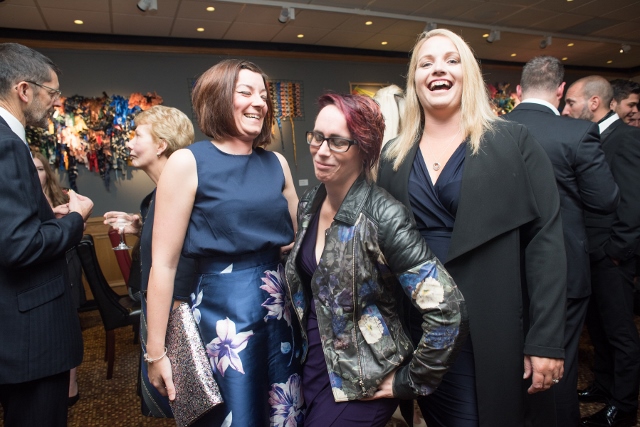 BCW Engineering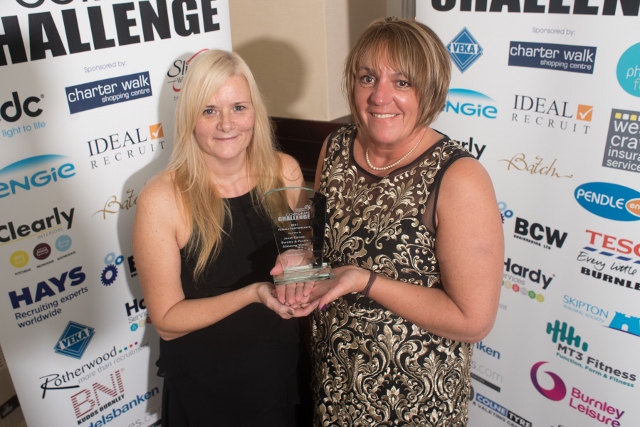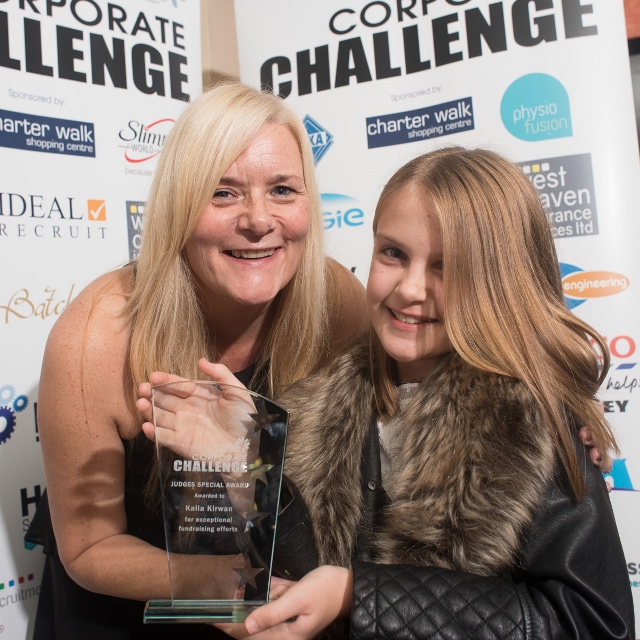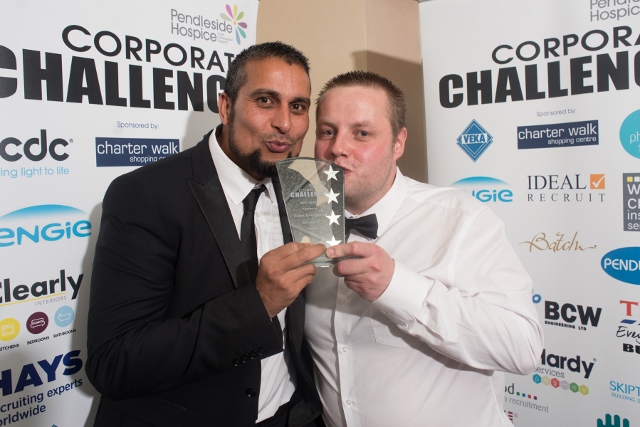 Best Female - Janet Barnes Kaila Kirwan - Judges Special Award Best Event - Colne Tyre Centre
with Billie Jean Horne, Tesco with Billie Jean Horne, Tesco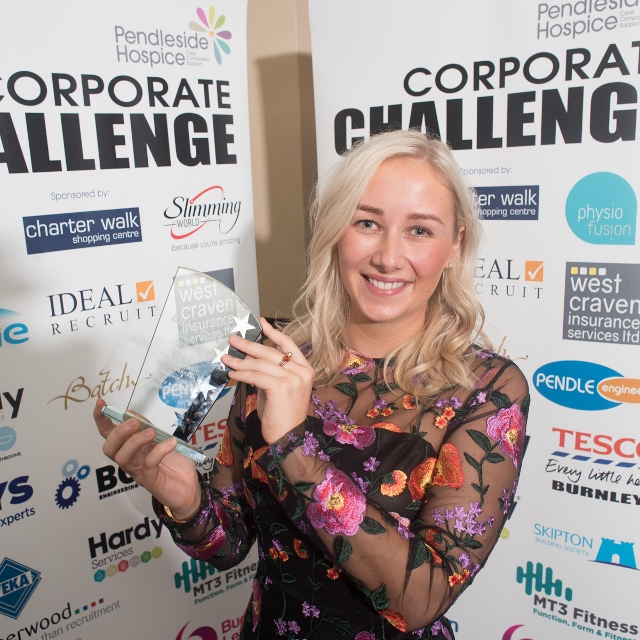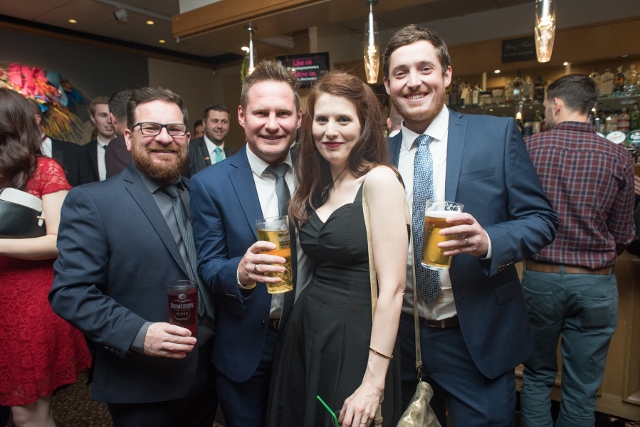 Fundraiser of the Year Engie Servies Azhar & Matthew - Colne Tyre Centre
Ellie Stockwell, Handelsbanken with Helen Binns, PM+M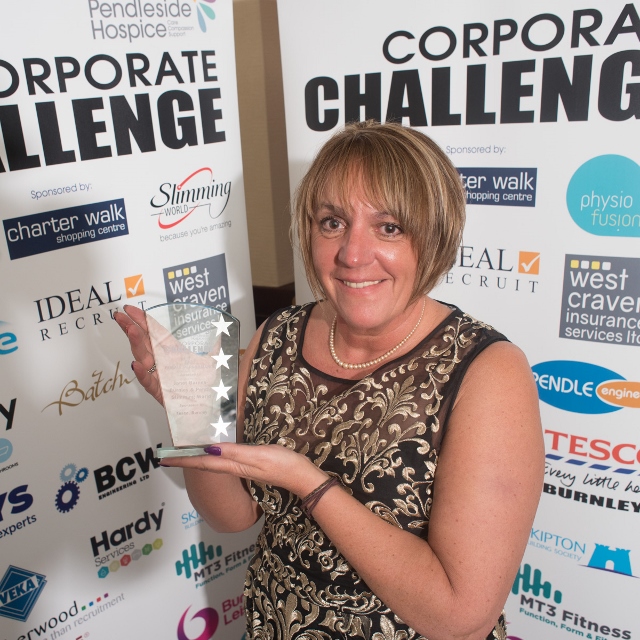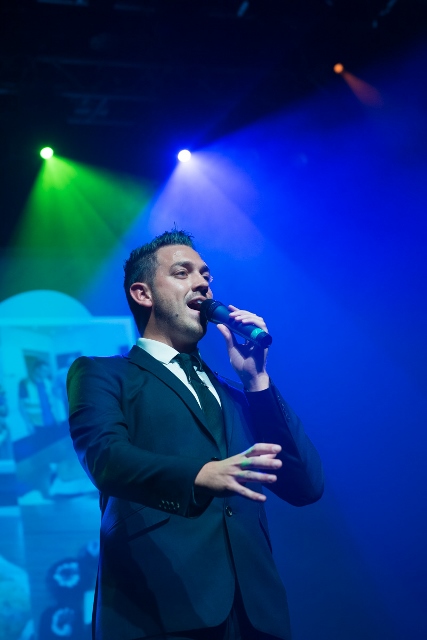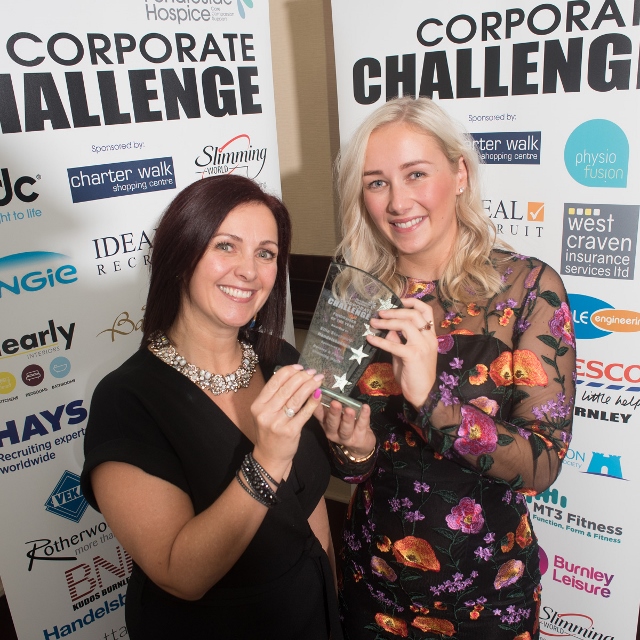 Best Female - Janet Barnes Entertainment by Josh Hindle Ellie Stockwell, Handelsbanken
with Janine Bannister, Slimming World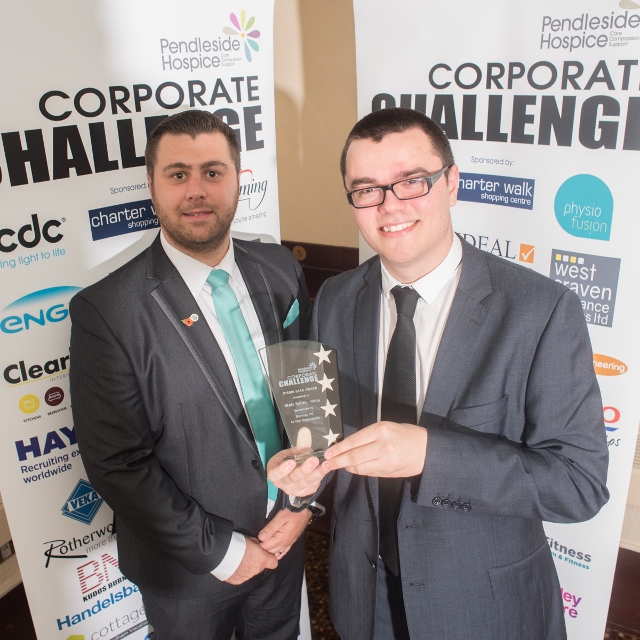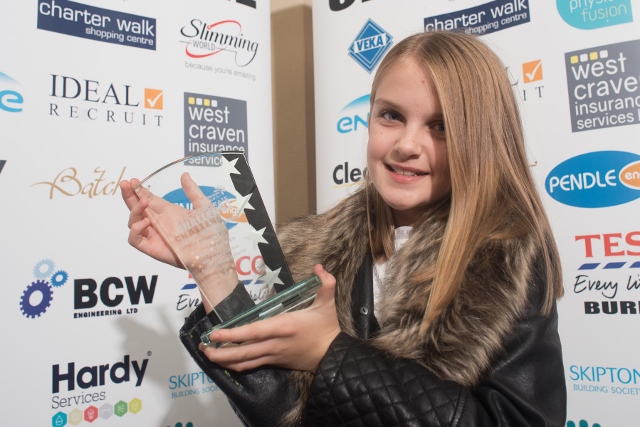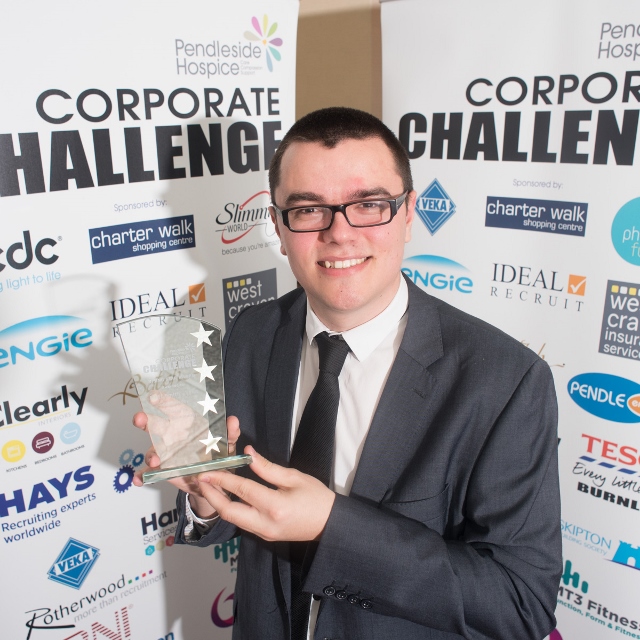 Rising Star Winner - Matt Smith, Veka Judges Special Award - Kaila Kirwan Matt Smith - Veka
with Ryan Bradley, Burnley FC in the Community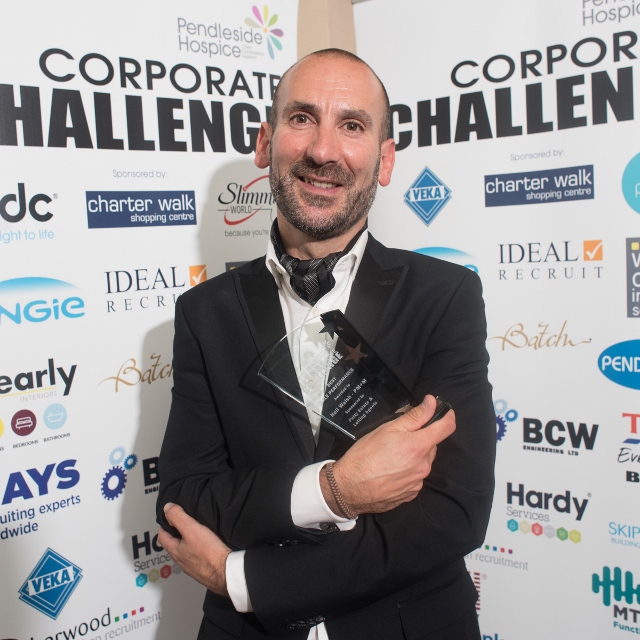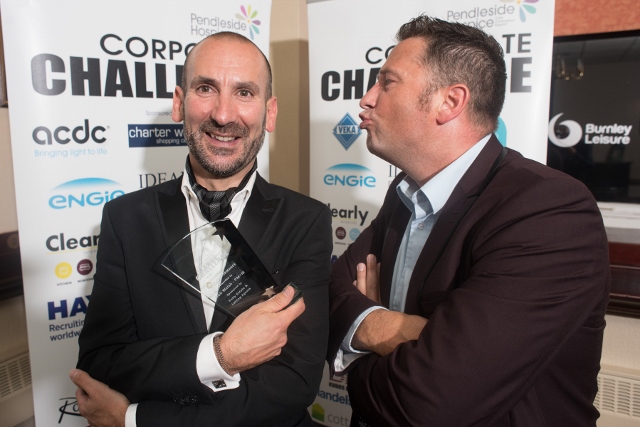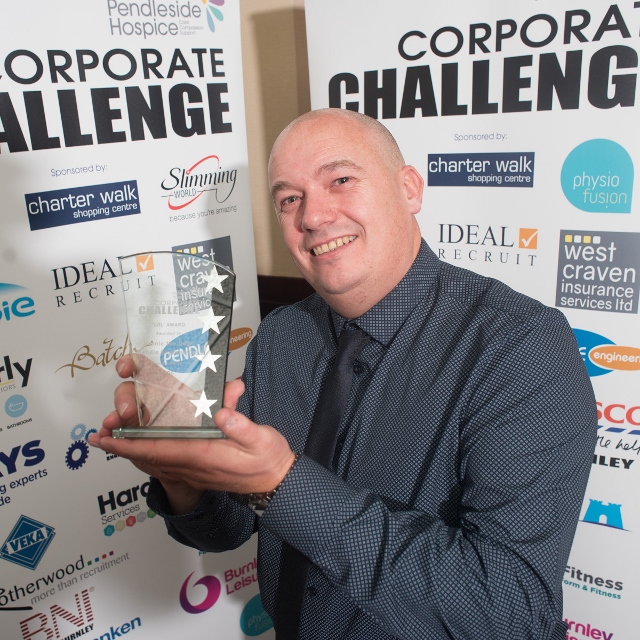 Best Male - Neil Welsh PM+M Neil Welsh PM+M with Ian Bythell Innovation Award Winner - Andy Gibb
Petty Estate & Letting Agents Pendle Engineering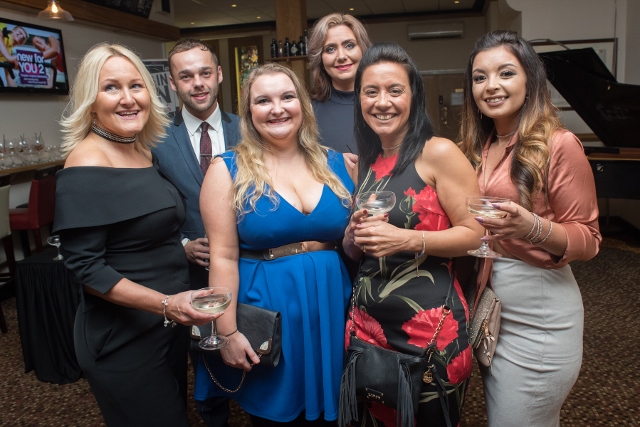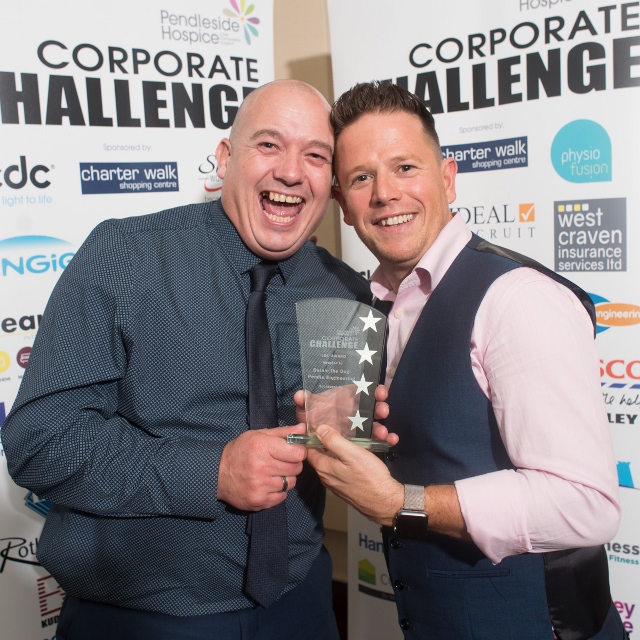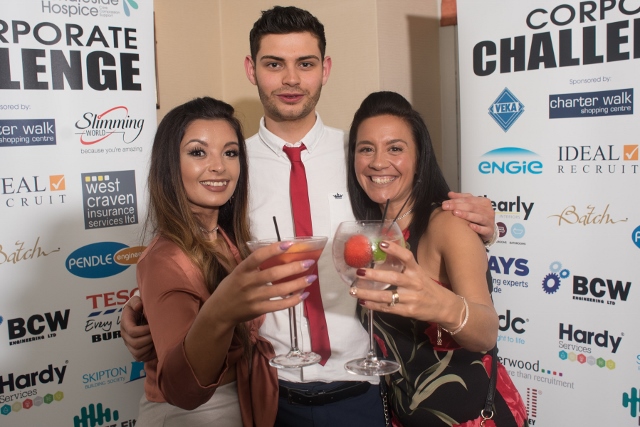 Rotherwood Recruitment Andy Gibb from Pendle Engineering Rotherwood Recruitment
with Gareth Frankland, ACDC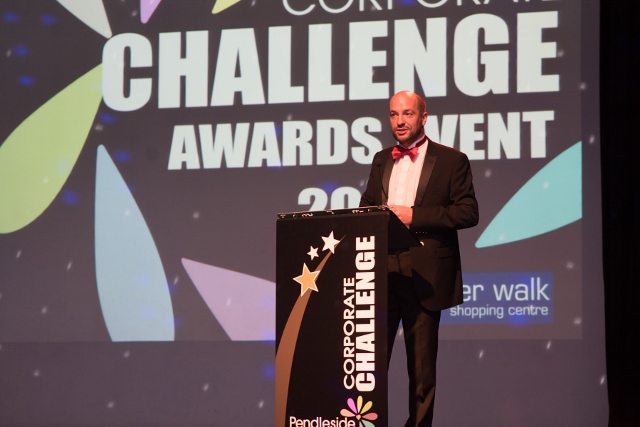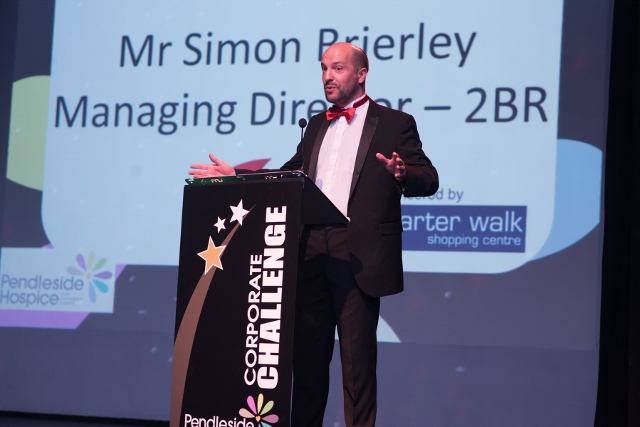 Simon Brierley from 2BR #­PendlesideCorp winner Kimberley Simon Brierley, 2BR
our host for the evening Chapman from West Craven Insurance
Services with Sam Keenan +24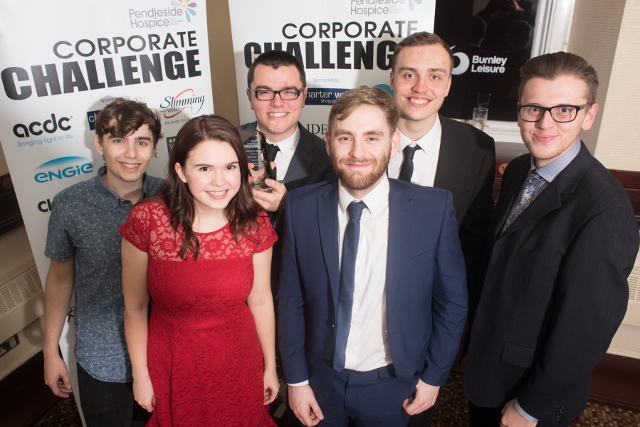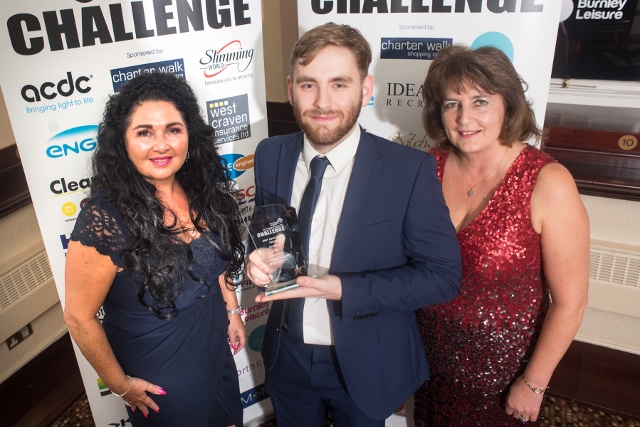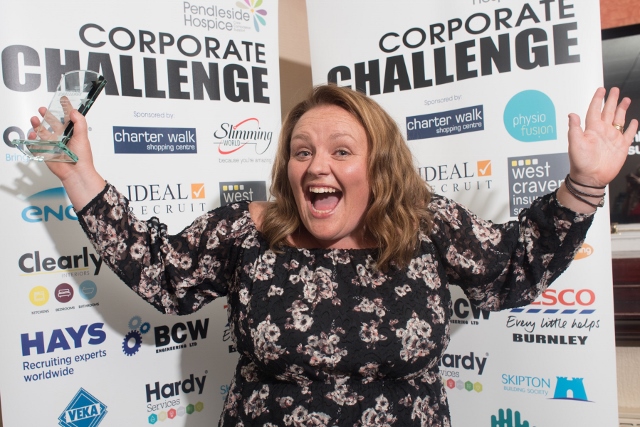 Best Newcomer Award - Veka Veka representative with Maria Lee & Kimberley Chapman, West Craven Insurance
Carolyn Booth, Business in the Community Services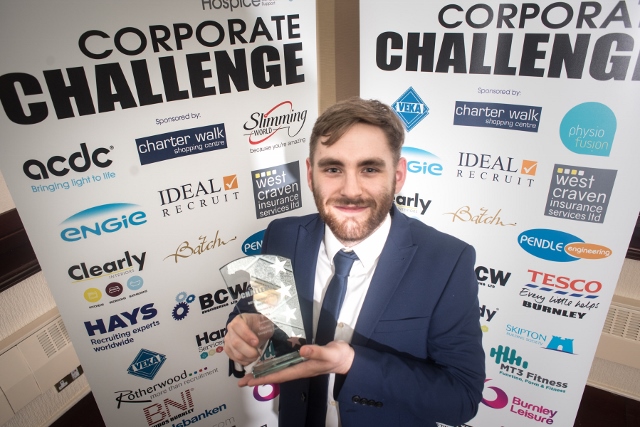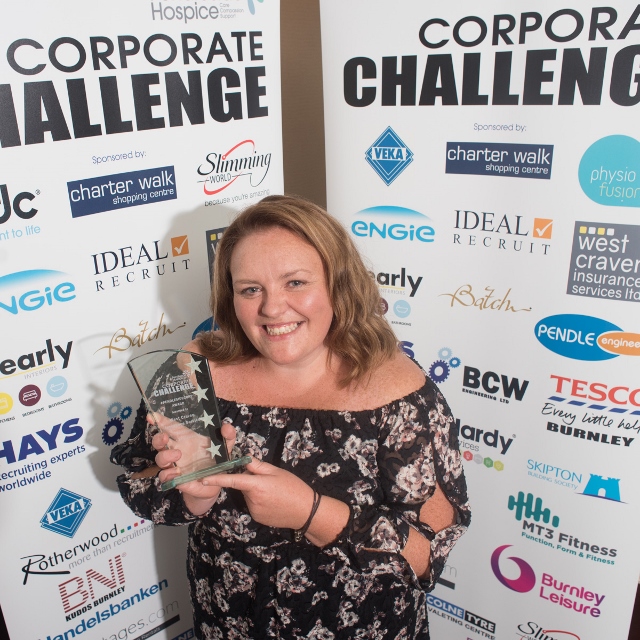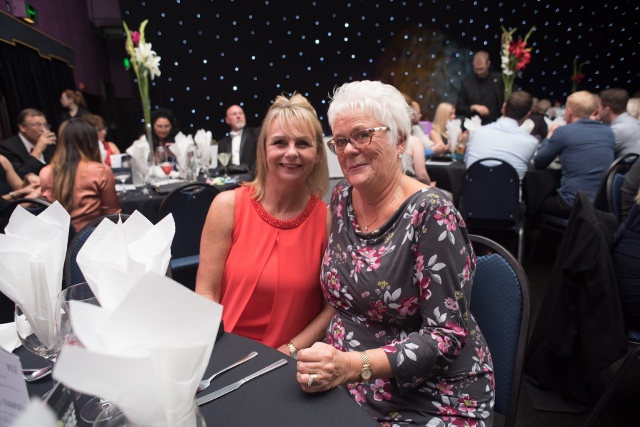 Representative from Veka Kimberley Chapman, West Craven Insurance Fran & Jean
Services Hospice Volunteers